What is H2ops Water?
H2OPS is the the original craft-brewed hop water since 2014. Our award winning brew is the ultimate refreshing alternative to beer that you can enjoy anytime and anywhere.

Our brewing process is similar to producing craft beer except we only brew with the hops. Without the sugary malts and yeasts in beer, H2OPS naturally has zero alcohol, zero calories and is gluten free. Hops matter. Not only are they organic farm sourced, we only brew from the whole hop. That means no synthetic tasting hop oils or extracts. The result is a floribunda of complex, nuanced citrus and pine hoppy flavors that will keep you refreshed and craving more.
"Of the various sparkling hops waters I've tried, this one is far and away the best. It has a true hop taste and is crisp and refreshing."
Jaime
"It's rather amazing the amount of flavor profiles accomplished with just hops and water. H2OPS is both robust and elegant."
NurseRockett
"This drink is so refreshing. The fact that it is ZERO calories is even more exciting!"
FitClimate
"It reminds me most of a pleasant tasting beer, with none of the alcohol or beer-belly calories."
T Johns
"A superb alternative for anyone who loves IPA's, pairs remarkably well with food."
Travis Lee Vickers
"I love this drink!! So refreshing and the perfect amount of fizz!! Not too much - not too little.
Seanna D Brown
"I love, love, LOVE this stuff! Highly recommend. Tastes like an IPA and delicious!"
Morgan Pankratz
A Passion for HOPS
What started as a home brewing inspiration is now an exciting new healthy beverage category we are proud to share with you.
Learn more
Available in select stores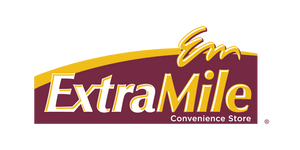 CRAFT BREWED from the whole hop for superior taste!